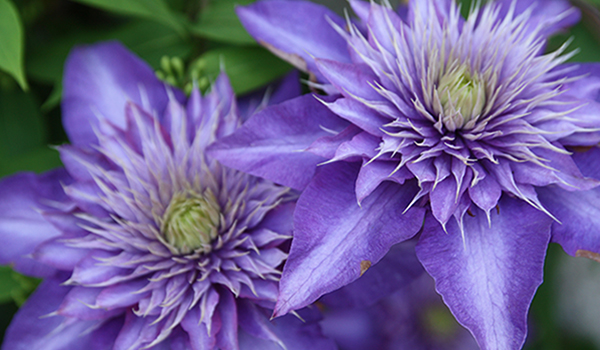 Welcome. Thank you for making the decision to grow.
My name is Meilin. I am here to guide you to live an adventurous life. As a medium and healer, I am interconnected. Together, we will bloom and grow, gaining awareness of our potential. I speak or act with guidance to help you remember what you do. I assist you in acknowledging your true self so you can own your own wisdom.
When the flower is ready to bloom, she blooms so beautifully and everyone can see her beauty, Schönheit. There is nothing to study, you are learning to understand who you are so your strengths and gifts can be reclaimed; this is how we flourish. Our teachers, friends and families members have crossed our paths to nudge us along our journey to see our magnificence and connect us with the ancestral energy of light beings and starnations.
Life always presents experiences to grow and blossom anew. When you become calm enough feel free to expand into lightness, that's when you know that you have found Geborgenheit, the feeling of peace and security. And once we begin to live in light, our petals of perception open and welcome a deeper awareness of interconnectedness, Verbundenheit. Our awareness helps us rely on our experiences to give us insight into our consciousness and materialize beauty.
From Confusion to Clarity
Once you begin to rely on insights from your experiences, you can begin to see how everything materialized from the heart, the source, it is beautiful. You have come to me because your own gifts and your intuition have brought you here so an exchange can take place.
My expertise has evolved through remembering and reclaiming who I am and what I can do. Through all my experiences, far beyond my expectations, it has become natural for me to say there is no "I", but a "We" in my body at all times. The connectedness to everything and everybody is so clear. It is through our togetherness that we remember, embodying and expanding into the Creator Essence and experience all of our magnificence and much, much more; it is clarity, es ist Klarheit.
Clarity is important; I believe. It is freeing – as is a smile, love, and joy. It shows our satisfaction in life, Zufriedenheit. When you make the decision to Grow with Meilin, then know you will have a multitude of support and guidance to keep on going as you blossom into a new understanding of self. How beautiful it will be to follow your curiosity on this journey together.
Truth in Waves
You are not just growing with me but also through the energy of our teachers. The wisdom of our ancestors, our spirit family, and beings of other realms share their divine language to help us unfold into our life and flourish in truth. And I am growing with you.
So whenever I speak of myself, know that there is a huge amount of beings I am embodying. I am referring to those who express themselves through me, too; through divine light, durch göttliches Licht. It is so simple, yet interwoven.
Grow with Guidance
Messages come through many expressive languages: dance, discussion, drawing, painting, rhythmic drumming, singing, and touch. Often, sounds and graphic expressions flow very quickly once a connection is established. A need is identified within you; it emerges and flows between us as we materialize awareness.
My art form is translation. I am the translator for divine light, non-material divinity, Göttlichkeit. I stay in tune to the flow in each moment as I adapt, get drawn into, or urged to express. I manifest and then materialize; I am a direct translator, it flows through me. I help you become aware of consciousness so you can better understand your truth. Once you understand your truth, you will be able to break new ground and explore new avenues, Eröffnung neuer Wege.
Follow Your Curiosity
Holding conversation when I am with you fascinates me, lights up my life. It is fuel for me. It is my passion, my purpose, and my happiness. Together, we have fun as we exchange wisdom and recognize truth through feelings, Gefühle. Action toward growth is to reconnect you to what you are seeking and wishing to change, Veränderung.
We open ourselves for transformation so we can materialize our expansion for a shifting of what is possible. It is a transformation of awareness and a shift in perception. We blossom as we materialize the light from within as we embrace our safeguarded emotions. Now is your time to blossom and I am here to guide you on your journey of remembering the grandness, uniqueness, and the gift you are to the world.
Please view my services (link to main services page) to learn more of how you can Grow with Meilin.