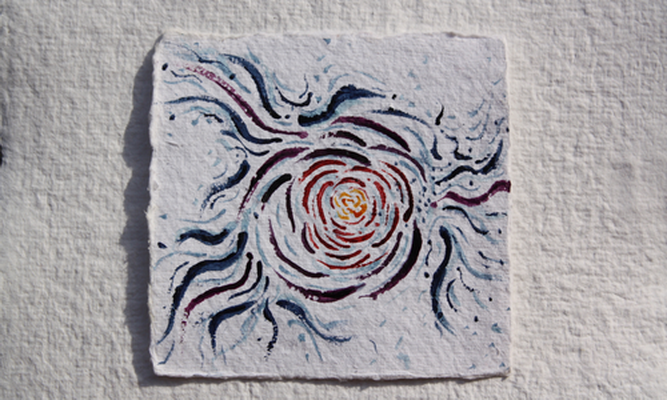 Co-Creation Energy Art
Your divine language on paper
Your colorful visual companion will connect you with your essence so you can feel your divine and ancestral truths. You will remember your transformational unique experience every time your sight falls on your materialized wisdom and you will feel it and expand on it. This is the transformation of spiritual knowledge into materialized form to this world. Your mystic piece of art will bring your energies into your home.
Experience shamanic vibration through channeling, singing, energy transmission, conversation, and by simply having fun and being joyful.
Bring into existence your beautiful expression of your wisdom.
Your Unique Wisdom
Live, flourish, and watch the unfolding as you connect to the energy of the cosmos and the vibrations of our existence.
You will lovingly be assisted in accelerating and amplifying the process of remembering your grandness, your uniqueness, as you begin to see your magnificence.
See yourself as the gift you are to the world, with your talents guiding your purpose.
a. Co-Creation Energy Art – Via phone or Skype
During a conversation tell me your stories so we can channel energy and guidance from spirits together. After our conversation, I will go into a meditative state and express the wisdom I have felt onto paper. Enjoy your unique creation from the comfort of your home.
What to Expect
* 60 minute phone conversation.
* Wisdom drawing – delivered upon completion.
* A blossoming of awareness, an unfurling of yourself.
Please contact Meilin for information and scheduling. 
b. Co-Creation Energy Art – In Person
We will spend time together and exchange stories while intuitively exploring colors and forms. As you draw or paint a divine cosmic language on paper, you are encouraged to follow your curiosity so you can find the path to remembering and reclaiming your presence in tenderness.
What to Expect
* 2 – 3 hours of co-creation at my home in the Nuremberg area of Germany.
* One-on-one experience for awareness to blossom as you unfurl your true self.
* Wisdom drawing – created in a hands-on process during session.
Please contact Meilin for information and scheduling.